Welcome to
Smart Power & Technologies Ltd
Smart Power & Technologies   Is the pioneer of manufacturing Automatic Voltage Stabilizer, UPS ,IPS, Distribution Transformer, Substation Equipment's in Bangladesh Our brand is designed & manufactured to ensure stable AC Power supply to industries to solve the power fluctuations problem.
"To be the number one in this field in Bangladesh by offering a complete range of product and services both for the local and foreign companies
"The mission statement of the company is to be the market leader by providing quality products and services, outstanding facilities at a reasonable price through effective and energetic manpower to achieve long term success".
"To capture 40% of Market share in similar field within two year of business operation.
Objectives: The objectives of the company are-
To provide quality product and services to the customers and ensure steady growth of the company.
To maintain qualitative improvement of product and survives.
To encourage continuous technical development and employment opportunities.
To ensure human resources development to meet the challenges of the time.
To be an outstanding company with highly motivated people, excellent teamwork and sprit.
In House Production:
Smart Technology has the unique advantage of in-house manufacturing facilities for the major components e.g. transformers, printed circuit board, quality sheet metal casing & boxes, etc. for the production of power & digital electronics product.
Automatic Voltage Stabilizer (Both Relay & Servo)

Industrial Voltage Stabilizer (IVS) (Both Air & Oil Cooled)

Uninterruptible Power Supply (UPS) (Off -Line & True On -Line)

Instant Power Supply (IPS)

Generator

Battery Charger

Battery

Sub-Station Equipment's
(Distribution Transformer, HT Switch gear, LT Switch gear, PFI Plant etc.)
And all other Electrical & Electronics equipment's
Solar System
Generator
Highly educated, technically qualified, trained persons are employed at the Smart Technology call center. They are engaged to provide prompt after sales services at the different parts of the country. They render free periodical check-up & services on call during warranty period for Smart Technology products as per need of the equipment.
Proin gravida nibh vel velit auctor aliquet aenean sollicitudin, lorem quis bibendum auctor nisi elit consequat ipsum.
Gasoline & Diesel Generators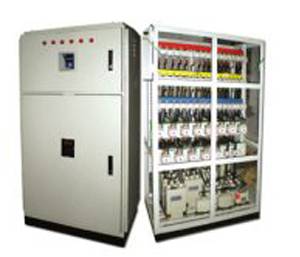 Best Voltage Stabilizer In Bangladesh
Best Online UPS In Bangladesh
Instant Power Supply (IPS)
Industrial Battery Charger
OUR CORE VALUES Innovation
Flexibility is the key to our offerings and intrinsic to this flexibility, is the spirit of Innovation that we bring to our products and services – from the very stage of design to implementation and full range of customer support.
Telecom Roll-out – 3G/4G-LTE GSM Network installation for MPT, Telenor and MyTel (as 3rd party resource), Using Huawei, Ericsson and ZTE Equipment's. MW Transmission Link – Huawei, NEC, SIAE,
Frequently asked questions (F.A.Q.)
SPT is committed to fulfill customer requirement in targeted time frame with professional resources and stable strength.
SPT is 100% foreign company for service oriented business licensed by DICA, Myanmar in 2019.
SPT is an equal opportunities employer, it has 20% foreign skilled and 80% semi /un-skilled local resources that are trained during their job along with vendor/customer specific requirement where it is necessary.
Overseas
Telenor Myanmar Ltd, Telecom International Myanmar Ltd ( Mytel ) Robi/Airtel, Banglalink, Teletalk Bangladesh, Banglalion Wimax, Ollo, Qubee Huawei, Ericsson, NSN